So, as a book reader and author, I decided it would be an interesting take to review my year in 2019 like a book that has captured my interest.
Let's start off with the biggest theme for me which was change. Change has never been something I enjoyed, as a person of routine it disrupts me and can cause anxiety in me. My first massive change was leaving a job that was putting my mental health at risk. I was distressed at the thoughts of leaving my good friends, but they understood why I needed to leave. I got another job early in the year where I was beginning to fall back into that routine.
Despite change for me is hard, I made a choice in change that I never thought I would make. I made the choice to move across the country and it has become my new life. I admit, it is a big step for me and wish I could say it went perfectly. The whole flight over, I was sad, panicked and concerned despite the excitement. In the end, I think this was the right path to take. I found myself picking up hobbies again, I feel like a piece of me has come back.
Along with that, I finally revised my writing. Eye of the Storm has changed a fair bit from the previous versions and with the change, the third book has as well. I rewrote the series and made sure I was being consistent with my work. Book 4 is also beginning to change, so I'm curious to see how it will end.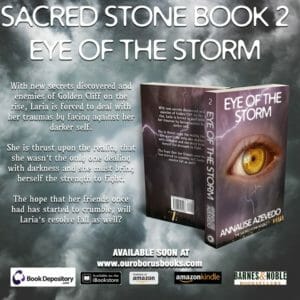 Will it change the ending? Not exactly, but the execution will most certainly change.
Though there were things that hit me hard. With the move it took a lot out of my writing motivation. I am just getting my motivation back, bit by bit. Along with that, my dog crossed the rainbow bridge unexpectedly due to cancer. My guilt will never be gone for the fact I didn't recognise it sooner or that I wasn't there for Biscuit in her final moments. She truly deserved better.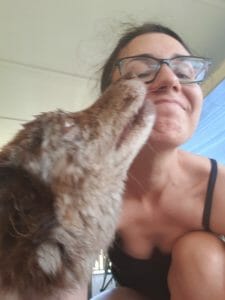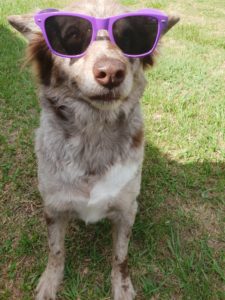 If I were to put a number on it though, 2019 was probably a 7/10. I succeeded in my goals I had planned. The negatives were mainly the unexpected tragedies, the suffering of my mental health which I worked hard on and the recent bushfires. The positives were the changes have been working well, I love my garden, my friends and family that supported me through the move (you guys know who you are!) and the knowledge that I'm not alone. I want to set some goals in 2020 that will give me another step towards my path.